Your Second Visit to Our Moncton Practice
Your second visit is shorter, so expect to spend 15 minutes in the office. You are asked to check in at the front desk and then you will be directed to a treatment room. Dr. Martin will outline a treatment plan for you. If you are not a patient that Dr. Martin feels will respond to chiropractic treatment we will refer you to another professional that may be able to help you, if you desire.
A treatment program is given so that we are all in agreement. People respond differently to treatment, some require more time or treatments than others. Some people only want a quick fix while others want everything. We must be on the same page as to what your goals are. It is our job to tell you what we believe you require to obtain the most from your chiropractic care, but it is your decision as to how much care you want. We are there to help you no matter what your decision is. You are always free to stop care at any time, we will be there for you when you decide to start care again..
Click here to learn what you can expect at your regular visits to Elmwood Chiropractic Clinic.
---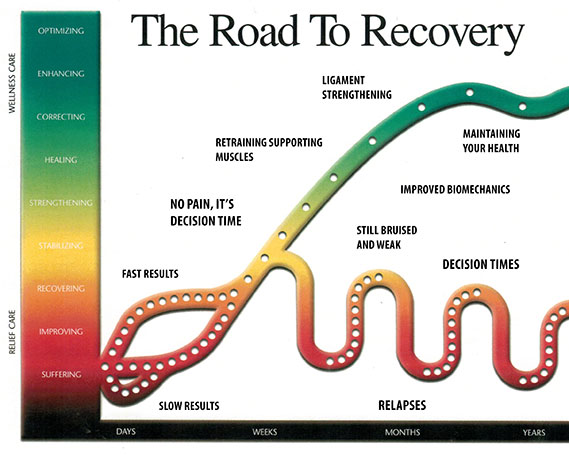 This chart has been purchased for use through Patient Media
---